Filter by Category
Aging & Senior Care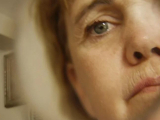 Movie Night: "The Genius of Marian Fall"
with Deb Jordan, BSN, RN, CCM

Next session starts Oct 22, 2019 at 6 pm
Stephens Memorial Hospital and Deborah Jordan, BSN, RN, CCM, Director of Case Management invite to explore the debilitating challenges of memory loss and its poignant effects on relationships. Currently, more than 28,000 people in Maine are living with Alzheimer's disease, and over 69,000 family and friends are providing care. The Genius of Marian is a visually rich, emotionally complex story about one family's struggle to come to terms with Alzheimer's disease. After Pam White is diagnosed at age 61 with early-onset Alzheimer's, life begins to change, slowly but irrevocably, for Pam and everyone around her. Her husband grapples with his role as it evolves from primary partner to primary caregiver. Pam's adult children find ways to show their love and support while mourning the gradual loss of their mother. Her eldest son, Banker, records their conversations, allowing Pam to share memories of childhood and of her mother, the renowned painter Marian Williams Steele, who had Alzheimer's herself and died in 2001. Official Selection of the 2013 Tribeca Film Festival.

Light refreshments will be offered.
After the showing their will be a panel and time for discussion. Also, Local and State resources will be available.